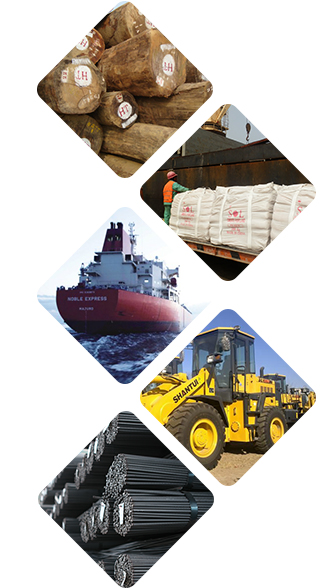 Wanpeng International's predecessor is a company of timber sale with countries of Central Africa such as Gabon, Cameroon, and Equatorial Guinea. After years of rapid development, the company has respectively established in Hangzhou of Zhejiang, Zhangjiagang of Jiangsu and Shanghai companies such as Zhejiang Wanpeng Imp.&Exp. Trade Co., Ltd., Zhangjiagang Wanpeng Timber Co., Ltd., Zhangjiagang Bonded Zone Wanpeng International Trade Co., Ltd. In 2008, the Company in Africa established a subsidiary in Angola, and later established a subsidiary in ten regions, namely, Democratic Republic of Congo, Guinea, Mozambique, the Republic of Congo, Cote d'Ivoire, Myanmar, Indonesia, Ghana, Equatorial Guinea and Tanzania. It's a trans-national private-run enterprise integrating import and export of cement, log felling, panel processing, ocean shipping, and steel export.
  After developing for nearly 15 years, the group has kept expanding in business segments. Currently, the company has nearly 300 staff at home and abroad and 1000 local employees. Under the joint efforts of employees at home and abroad, the company fells log as much as 200 thousand cubic meters abroad each year, with an annual sale volume of cement at 2.7 million tons, an annual sale volume of steel at 70 thousand tons and an annual sale amount as high as 500 million dollars.。 
  The rapid development of Wanpeng has not just won unanimous praise from the clients in product quality and after-sale service, but also won honors in the society. In December 2007, it won the honors such as "Advanced Member Unit" and "Team Member" from Jiangsu Entry&Exit Inspection and Quarantine Association.
  Wanpeng International has always been a people-oriented company, and adheres to a corporate spirit of "Business based on Integrity, Success achieved through Dedication". The company's core values are "Establishing an Honest Brand, Creating a Long-lasting Business, and Building an International Enterprise", and its development philosophy is "Seeking Stability in Development, and Seeking Development from Stability". These concepts form the values and codes of conduct to which all employees adhere. The main business focus is on trade between China and Western Africa, and the company has gradually expanded its business operations into such diversified areas as production, transportation, sales, project logistics, enterprise acquisition and financing, through which it has achieved rapid and sustained growth.。